Iraq and Afghanistan Veterans of America get together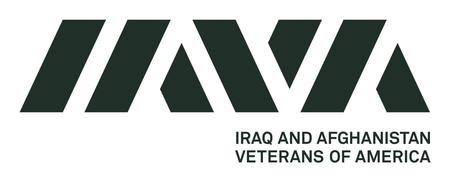 This is a beginning of a series of get togethers to bring awareness of the IAVA and what we do.  It is also a chance to meet other OIF/OEF veterans, as well as several local Service Officers.  We work with other organizations for the benefit of all Veterans, past and present. It will be held at our local VFW Post, which is a nice facility, with a full service kitchen, bar and numerous big screen.
Wednesday, December 11, 2013 from 4:00 PM to 7:00 PM (MST)
Veterans of Foreign Wars Post 63
For information, please contact Post 63.



Scam Alert
The Veterans Affairs Department is warning veterans about a "marketing scam" that reportedly targets callers trying to reach two of VA's national call centers.
VA officials have notified law enforcement authorities to address the situation, according to a fraud alert posted on the department's Facebook page late Thursday.
The marketing company has established two toll-free numbers that differ by one digit from the VA National Call Center and the VA GI Bill Call Center. If the caller happens to dial the wrong number, the veteran is offered a gift card in return for providing personal and financial information, including credit card card information.
"Note that VA will never ask you for a credit card number or banking information over the phone," the VA alert stated.
Read more on the VFW.org website.
Volunteer!
Become a Member of the Ladies or Mens Auxiliary
The members of the VFW, Ladies Auxiliary and Men's Auxiliary seek to support our nations' veterans by serving active-duty military personnel and their families.  We also look to better our communities through volunteerism and patriotic education.
Wives, widows, mothers, foster and stepmothers (who have performed the duties of parents), grand-mothers, daughters, granddaughters, foster and stepdaughters (who attained that status prior to age 16 and for whom the duties of parents were performed), sisters, half sisters, foster and stepsister (who attained that status prior to age 16) of persons who were or are eligible for the VFW may join this elite support group.  Applicants must be a U.S. citizen and be at least 16 years old.
Post Meetings
The Post general meeting and the Ladies Auxiliary meeting are held on the 2nd Monday of the month at 1900 hrs. The Mens Auxiliary meeting is held on the 3rd Monday of the month at 1900 hrs.
See the Calendar for more activities at the Post.
Making Dues Payments Automatic

FW has a new feature available on the eMembership Web site that allows members to set up automatic payment of dues. Once a member sets it up, it continues until cancelled or, in the case of an installment plan, until all scheduled payments are made. 

See the VFW eMembership site for more details.

Buy a Brick!

Capitol City VFW Post 63 has created a 'Patriot's Walk' in Veteran's Memorial Park at the corner of State St. and Veteran's Parkway. The Patriot's Walk is paved with engraved bricks that memorialize Veterans of the United States Armed Services.

You may purchase one more bricks for any veteran: family member, friend, etc. The bricks make wonderful gifts for a veteran's birthday, Christmas or other occasion.

Buddy Poppies

Each year around Memorial Day, Veterans of Foreign Wars members and American Legion Auxiliary volunteers distribute millions of bright red poppies in exchange for contributions to assist disabled and hospitalized veterans. The program provides multiple benefits to the veterans and to the community. The hospitalized veterans who make the flowers are able to earn a small wage, which helps to supplement their incomes and makes them feel more self-sufficient. The physical and mental activity provides many therapeutic benefits as well.

Donations are used exclusively to assist and support veterans and their families. The poppy also reminds the community of the past sacrifices and continuing needs of our veterans. The poppy has become a nationally known and recognized symbol of sacrifice and is worn to honor the men and women who served and died for their country in all wars.